Adapt Lithuania - A full-service digital agency
We are Adapt Lithuania, a branch of Adapt, which was founded in 1998 in Denmark. We are a full-service digital agency with 40 digital specialists, across offices in Kaunas and Vilnius, and a love for everything digital.
Our digital spectrum
Digital success isn't just about the latest trends, it's about relevance and resilience. Our array of services is built on this understanding—offering tools that not only address today's needs but also pave the way for tomorrow's growth.
Discovery service: Crafting your digital roadmap. From conceptualization to a clear digital strategy, we illuminate the path before taking the first step.

Insightful analytics: Dive deep into audience understanding.

Strategic design & UX: User-focused narratives that captivate.

Web & App development: Digital bridges that connect and impress.

Digital marketing magic: Weave stories that resonate.

E-commerce solutions: Empowering your online marketplace.
"

In the vast landscape of the digital world, it's easy to lose one's way. With Adapt Lithuania's services, we offer not just a roadmap, but a seasoned guide. From strategy to execution, we ensure your journey is purposeful, professional, and poised for success.

"
Linas Balkė, Managing Director at Adapt Lithuania
Your own dedicated team
Merge our expertise with your vision. Have an exclusive team of developers, designers, and strategists dedicated to your mission. All the benefits, none of the overheads.
Back-end, front-end, full-stack development

Web development

DevOps engineering

System architecture

Mobile development

UI/UX Design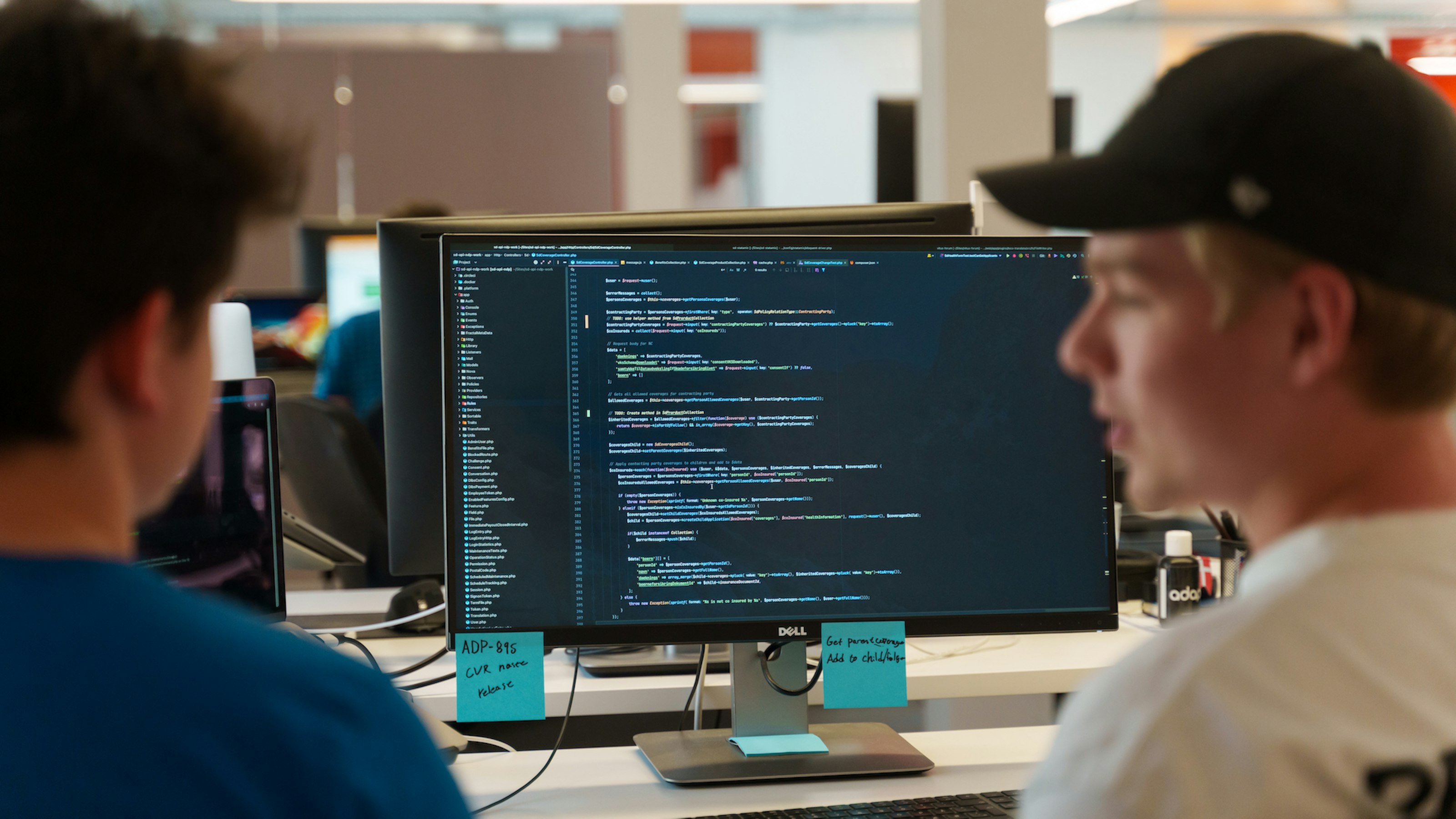 Why partner with Adapt Lithuania?
At Adapt Lithuania, we believe in genuine collaboration. We bring to the table a blend of experience and passion, ensuring that when we commit, we do so with both expertise and integrity. Our aim? A partnership that delivers real value, not just promises.
Scalability: Your team can be expanded within a relatively short amount of time

Diverse skill set: Experience in development across different industries and different technology stacks

New Tech: Take advantage of what new scalable tools can offer today.
Let's talk
If you have questions about what we offer, how we can help your business, or if you're looking for a quote don't hesitate to reach out and discuss your needs. You can do so by writing an email vita@adaptagency.com , giving us a call at +370 620 60202 .