A dedicated development team
We function as an extension of your in-house department, providing you with a tailored selection of developers, designers, and other experts who work exclusively on your project.
Tailored for your needs
The primary distinction is that our dedicated development team operate from our offices, which allows you to reduce expenses related to facilities and human resources management.
Dedicated Teams for Established Businesses
The integration of a small, established development team into an existing business can be a strategic move that unlocks significant efficiencies. From accelerating onboarding and project timelines to harnessing the power of shared experience, such teams bring a host of benefits that can dramatically improve productivity.
Rapid Integration: A pre-existing team can hit the ground running, reducing the time spent on onboarding and team building, resulting in improved productivity.

Collective Experience: The team's shared history and understanding of each other's work styles can optimize project distribution and overall performance.

Risk Mitigation: With their collective learning, the team can reduce potential missteps, offering a learning curve benefits to the business.

Cost-Effectiveness: A small development team, through reduced time-to-productivity and higher-quality outcomes, can provide a more cost-effective solution in the long run.
"

In today's dynamic business landscape, both established companies and startups recognize the value of dedicated teams tailored to their unique needs. Whether it's a well-established business or an emerging startup, having dedicated teams is crucial for success.

"
Linas Balkė, Managing Director at Adapt Lithuania
Why Startups Need Dedicated Development Teams?
In the fast-paced world of startups, engaging a small, established development team can be a game-changer. These teams not only bring their individual skill sets but also a shared understanding of workflows and problem-solving strategies that can greatly enhance operational efficiency and decision-making processes.
Immediate Action: A cohesive team can leap into action immediately, a crucial factor for startups where speed-to-market often equates to success.

Shared Understanding: The team's collective experience can mitigate project execution risks and enhance operational efficiency.

Efficient Decision-Making: Established working relationships within the team can result in smoother and quicker decision-making processes.

Cost and Time Savings: Despite the initial cost, the increased productivity, reduced training time, and fewer errors can translate into significant long-term savings.

Culture Building: A pre-established team can contribute to building a positive company culture, inspiring other members of the startup with their camaraderie and teamwork.
Dedicated team case study: Sportmaster
A dedicated team of 11 people fulfilled SPORTMASTER's ambition to go full omnichannel by developing a strategy for SPORTMASTER 2.0 website and developing their website and in-store app.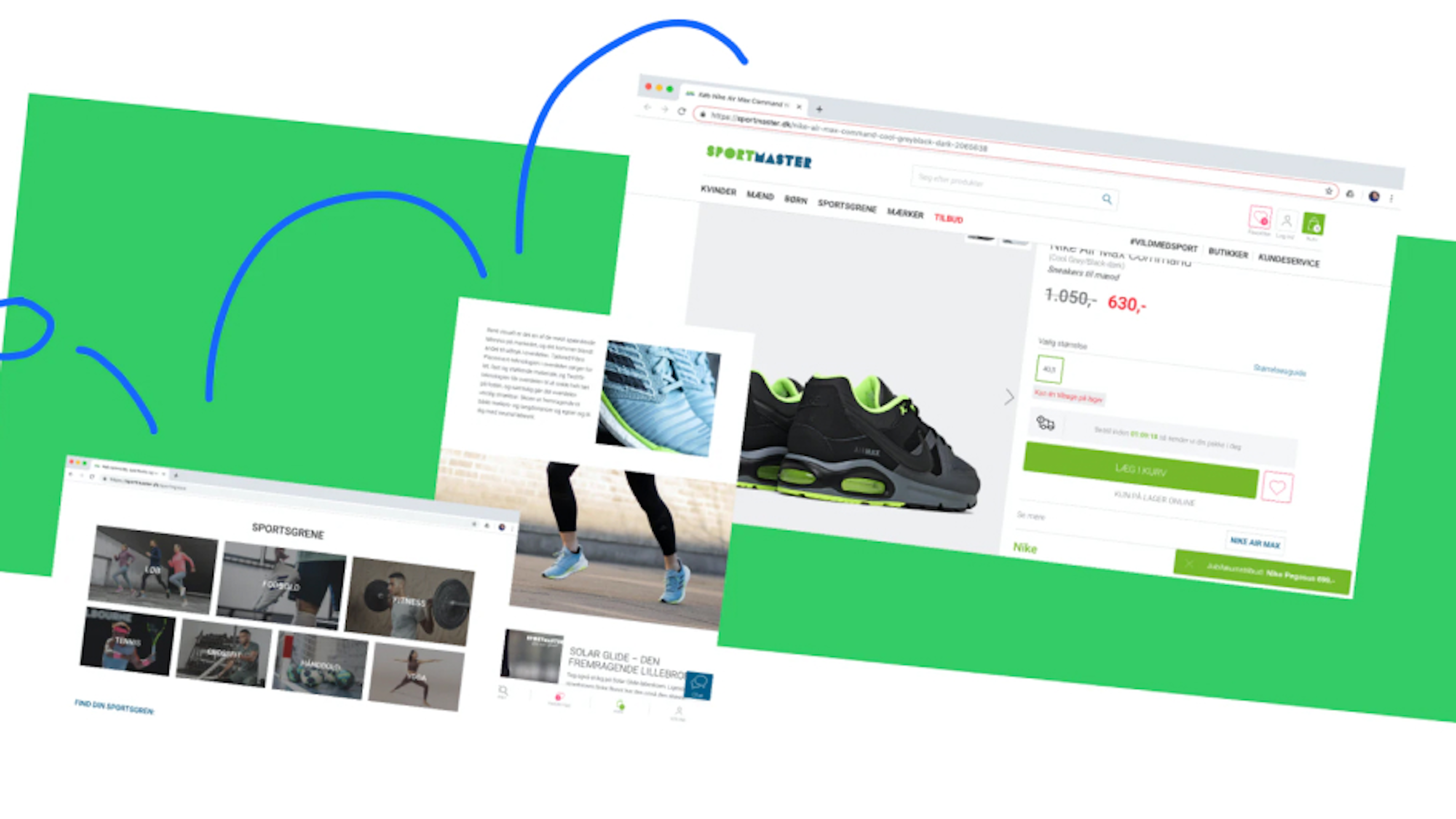 "

Omnichannel has been in our DNA for many years at SPORTMASTER, and although we were the frontrunner 6 years ago with our current tablet solution, it was in critical need of a complete makeover. Therefore it was an easy choice to partner up with Adapt on this project, considering their efficiency and alignment with our daily E-commerce development at Adapt.

"
Aleksander Nilsson Head of Tech Development and Omnichannel, SPORTMASTER
Our services
With over 9 years of experience in delivering dedicated team services, we know how to integrate seamlessly with your team, prioritizing your business's success. Our exceptional, highly skilled talent pool brings cutting-edge technology expertise, and most importantly, a passion for our craft.
Back-end, front-end, full-stack development

Web development

DevOps engineering

System architecture

Mobile development

UI/UX Design