15.09.2023
Planting the seeds of a new sustainable direction
We have planted the first seeds towards a more sustainable Adapt. For our employees, our clients and partnerships and for the world we're part of and want to keep.
Obligated to do our bit
Ask us if it would be a good idea to work with sustainability, and we would consider your question invalid. With the global environmental challenges we are facing, it's no longer up for discussion. It's a necessity that we act.
Every digital product we build comes with an environmental cost. Whilst our local footprint might not be significant, every collaboration and partnership we engage in, has a bigger impact on the planet. We believe we can make our mark when consulting our client's digital transformation and in the digital products we build at the core of their business.
Looking inwards, it starts with having an inclusive and healthy workplace, a culture where everyone partakes in making a positive impact. We intend to use the resources we have to push for change. And change is needed all together - not by trying to patch up a system that's already broken.
Despite our relatively small size in the industry, we believe we can make a strong impact and that we are obligated to do our bit. .
We do encourage you to watch our Managing Director, Martin Povlsen, as he expresses his thinking and reasoning behind our new strategic direction in above video (in Danish).
A realistic and action-oriented effort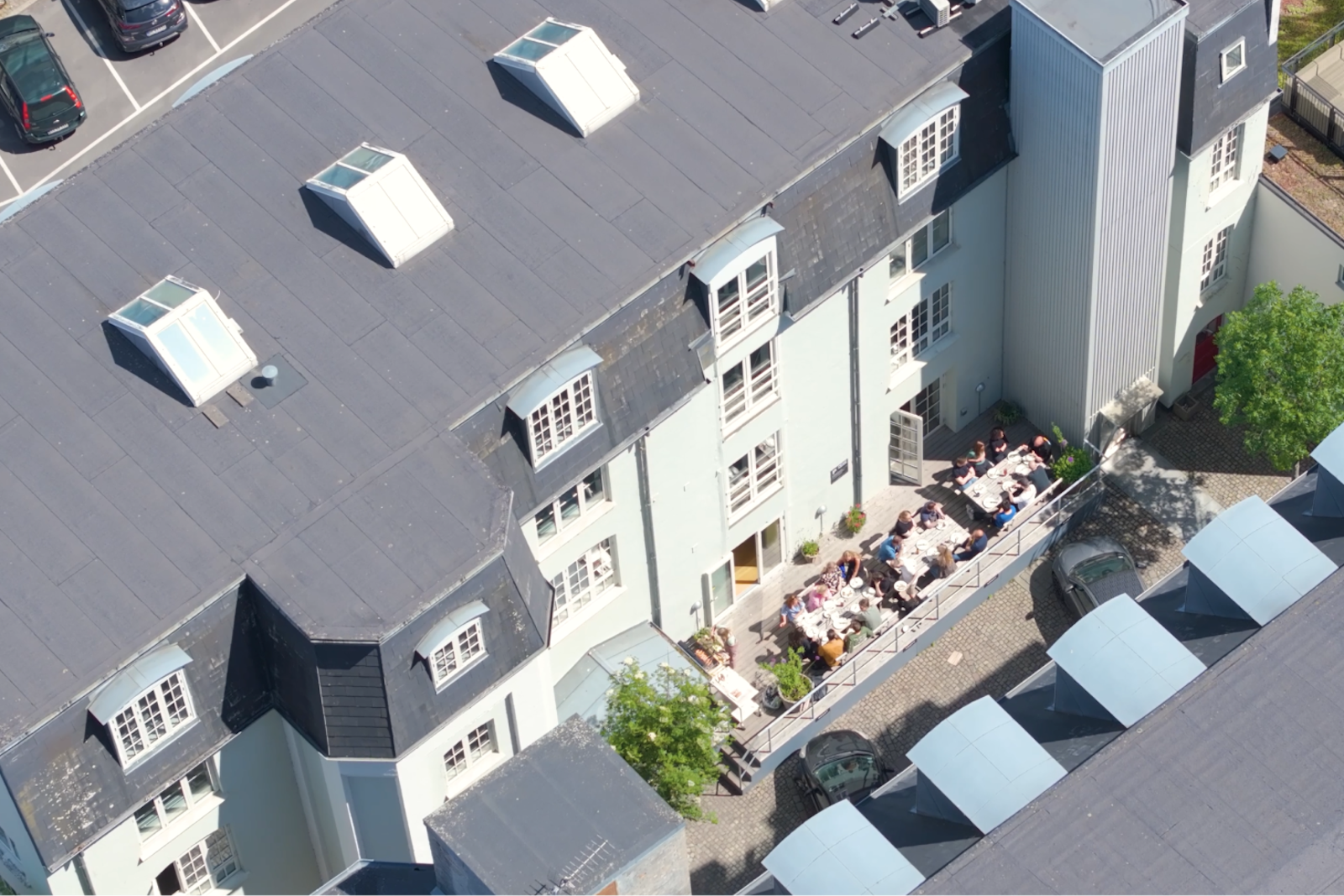 From the beginning it's been a prerequisite that the strategy should be realistic, transparent, and serious. 
That also means we might air our dirty laundry, if we have any, and address topics that aren't necessarily flattering. We see this as critical so our efforts don't get perceived as illusory. 
To kick things off, we have introduced a framework for working with sustainability in practice from idea to operationalization. We will forecast and audit the initiatives we set in motion by measuring its effectiveness towards the goals we set and the costs associated. In parallel, we need to run a viable business, otherwise, working with sustainability simply wouldn't be possible.
Good intentions is not good enough
We have a desire to do more good than we do today, especially concerning the climate and environment, but also in terms of giving back more to the society we are part of and to the people we interact with. 
Good intentions are about hoping, but commitment is about putting effort behind your words in turning good into gold. That's why we have formulated below three commitments we intend to uphold:
1. We reduce our direct carbon footprint and environmental waste.
2. We push for a positive sustainable change in our collaborations and partnerships.
3. We cultivate a work environment that is both healthy and socially responsible.
A process in flux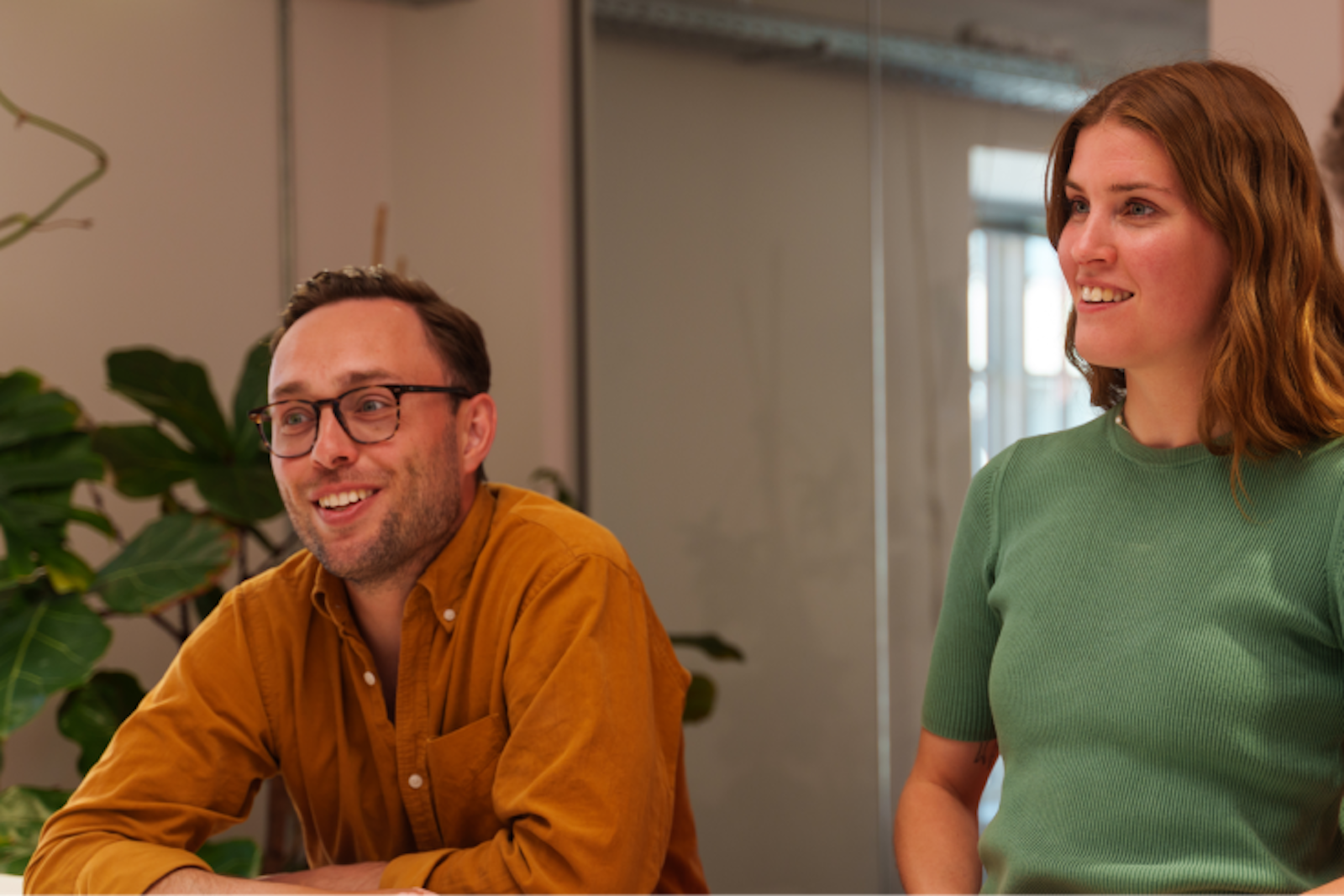 By no means do we expect the process to be linear. But we are steadfast on moving forward to make a difference. While we have our eyes on positives we can bring, we acknowledge that we may encounter challenges along the way. Even fails. But we will learn by doing, and keep committing to what we've set out to do. Every employee will be involved, and everyone can contribute to the extent of their capabilities. We act in concert.
What's next, then?
We are in the midst of creating a dedicated space on this site for everything related to our new sustainable direction, including a report that will document our efforts and impact.  As we progress, learn and hopefully get smarter, we will share updates and insights to make sure you do too if you're interested.
The seeds have been planted and we're really excited about what's next. Please don't hesitate to reach out if you have questions or if you're thinking about a sustainable direction for your company and would like to spar.
Wait, there's more!
There's enough insights to keep you hanging around for a bit. Have a look at this