Introducing
an
app
fit
for
royalty
The Royal Danish Theatre has undergone an incredible transformation over the last 10 years. Now, we've teamed up with them to create amazing theatre experiences and the first step is complete: the Royal Danish Theatre app is here.
The Purpose
For more than 250 years, the Royal Danish Theatre has been astounding and captivating crowds drawn from all over the world. Housing the arts of theatre, opera, ballet and concerts, they drew more than 800.000 guests in 2017 alone. Together, we're making the customer experience much smoother, so all you have to do is lean back, and enjoy the show. We've already taken the first step with the launch of the Royal Danish Theatre app.
The Approach
We put our teams together, and went through an extensive research phase to create an app that would encapsulate the visual identity and the magic of the Royal Danish Theatre.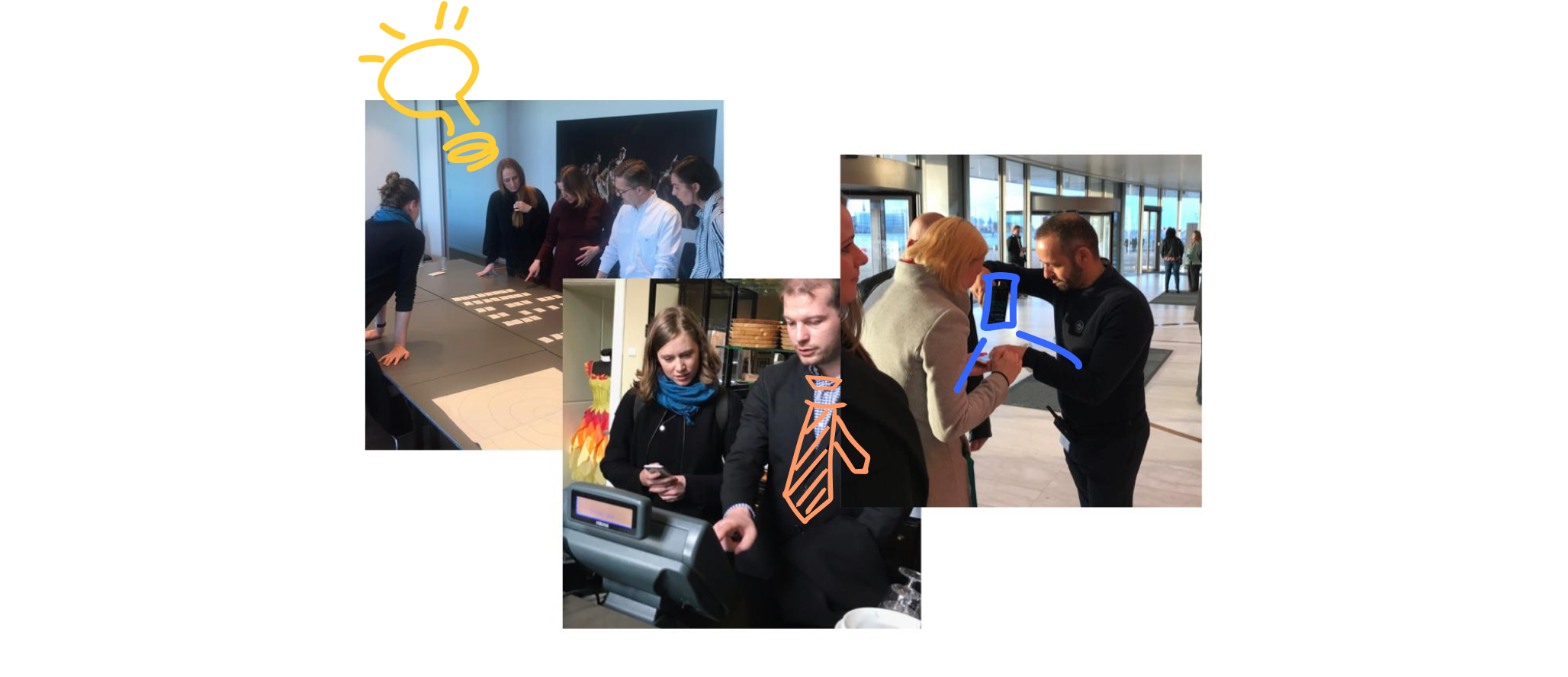 We needed to find out not just what defines them, but also how they are perceived by their guests. To help pinpoint exactly what needs the app should fulfill, we interviewed both frequent and one-time guests. We broke these needs down and created a concept that unfolds the brand identity of the Royal Danish Theatre, and made the theatre experience much smoother.
"
" This project is a brilliant example of how we, with a thorough customer experience mapping, managed to develop a relatively simple service platform. A platform which has significantly improved the overall customer satisfaction for thousands of theatre guests.

Anders Skov Pape Creative Director, Adapt
"
"
The Solution
We've created an app that focuses on the experience around the main event - the performance itself. There's plenty magic in the performances of the Royal Danish Theatre, so we created an app that helps with all the practical stuff. A place where you can keep your tickets – season or single – and find new tickets to new wondrous experiences. It is also in the new app you can order refreshments for the intermissions and breaks. Use responsibly, and just enjoy the show.
If you want to check out the app download for iOS or Android


And if you want to hear more about our work with app development give us a shout at hello@adaptagency.com