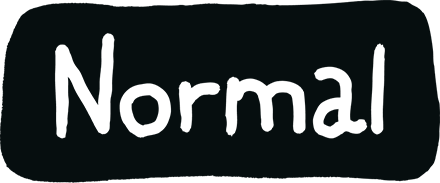 Something for something is Normal
Customer data is tricky to acquire without feeling you're asking for too much and giving little in return. But is it possible to create a concept by which you can actually build customer loyalty through a transactional exchange, asking for insights into your customer by giving something valuable and fun in return? We partnered up with NORMAL to create a quite unnormal app.
Deliverables
App development, UX, Design,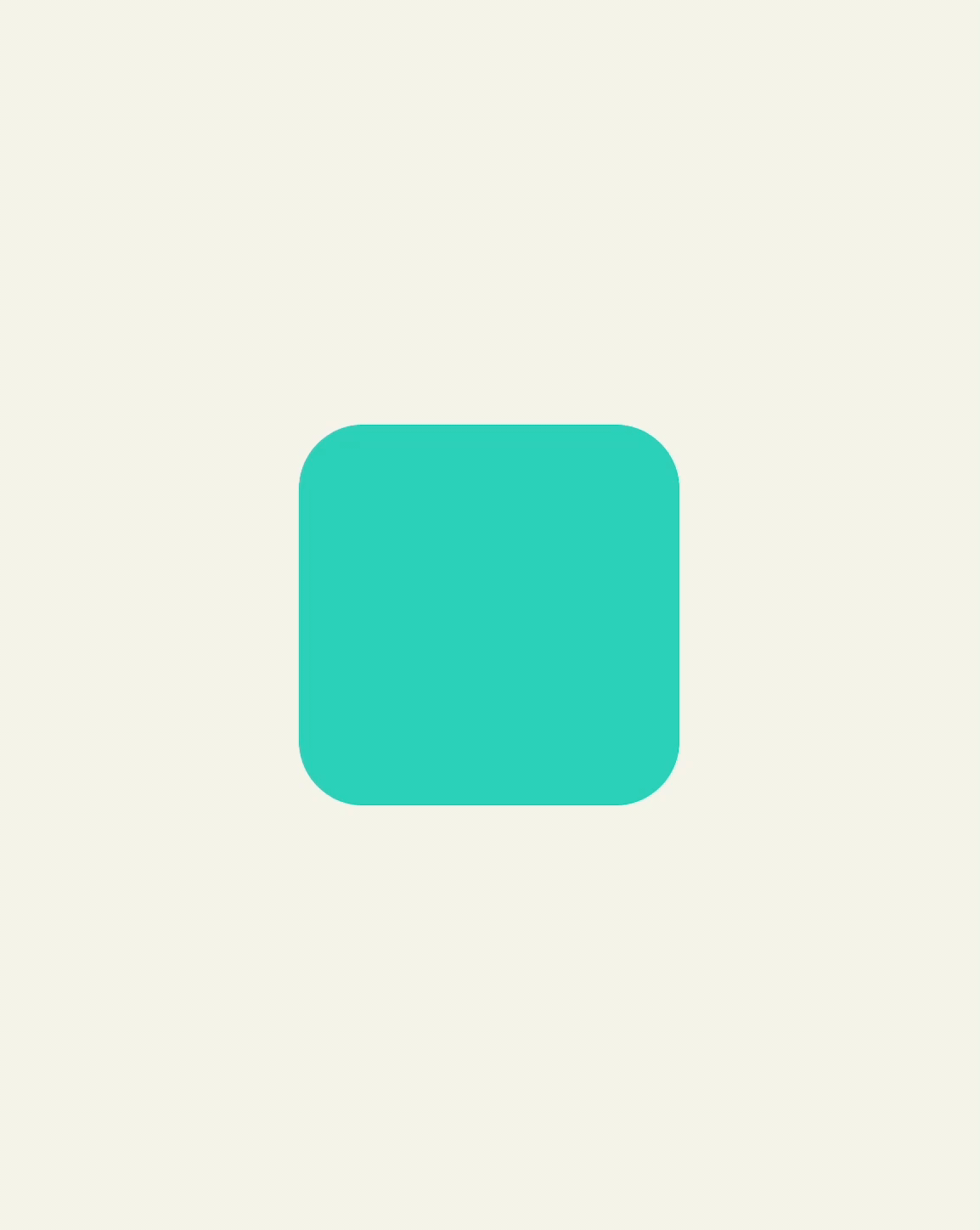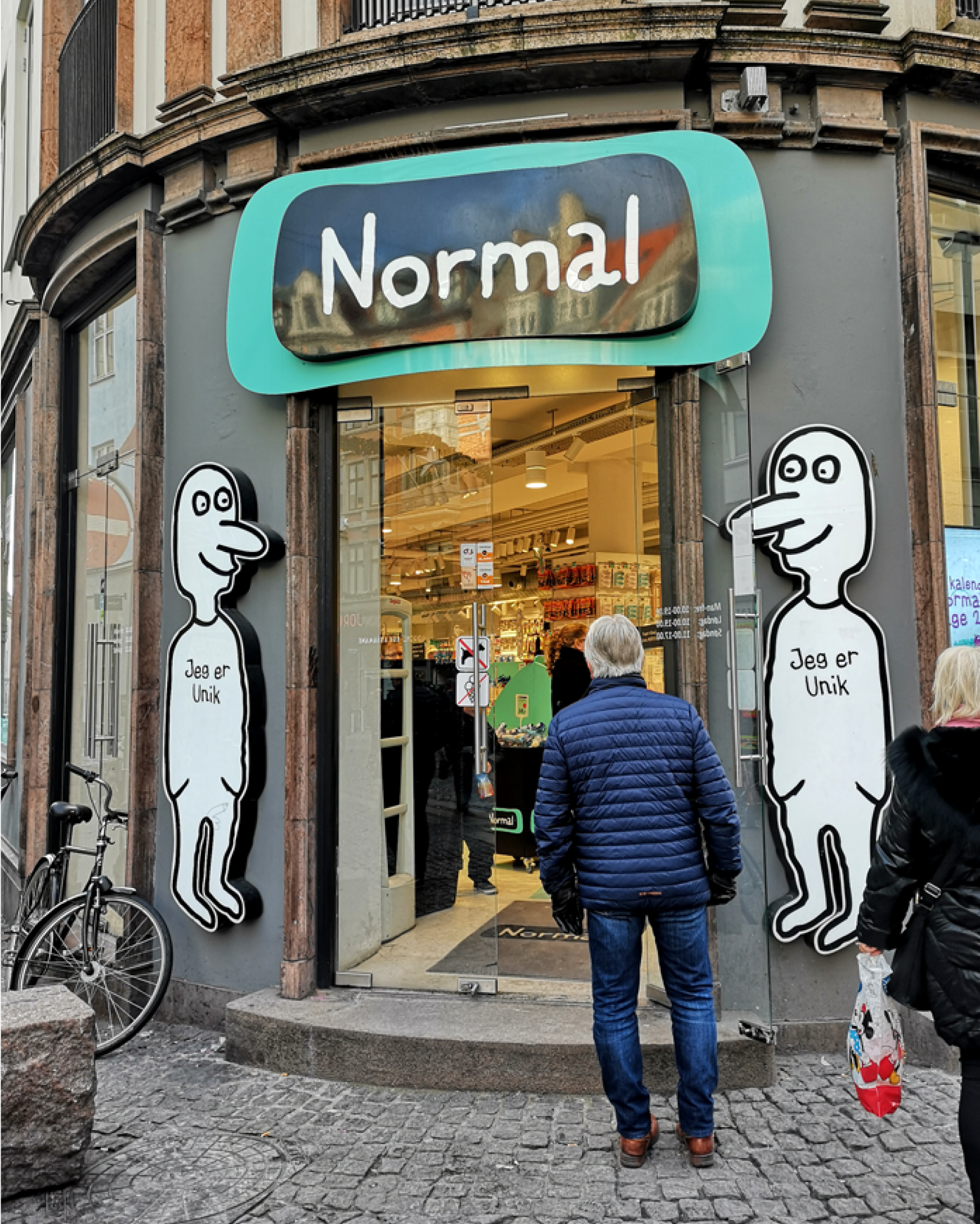 The Client
NORMAL is a Danish-owned retail chain which opened their first store in 2013 in Silkeborg. NORMAL's slogan is selling completely normal, everyday products for unnormal prices. They sell all types of products that you can not be without in your daily life, such as skin- and haircare, dental care, shampoo, make-up and cleaning products.
Since 2013 NORMAL has grown exponentially with 390 stores in Denmark, Norway, Sweden, Netherlands, France and Finland.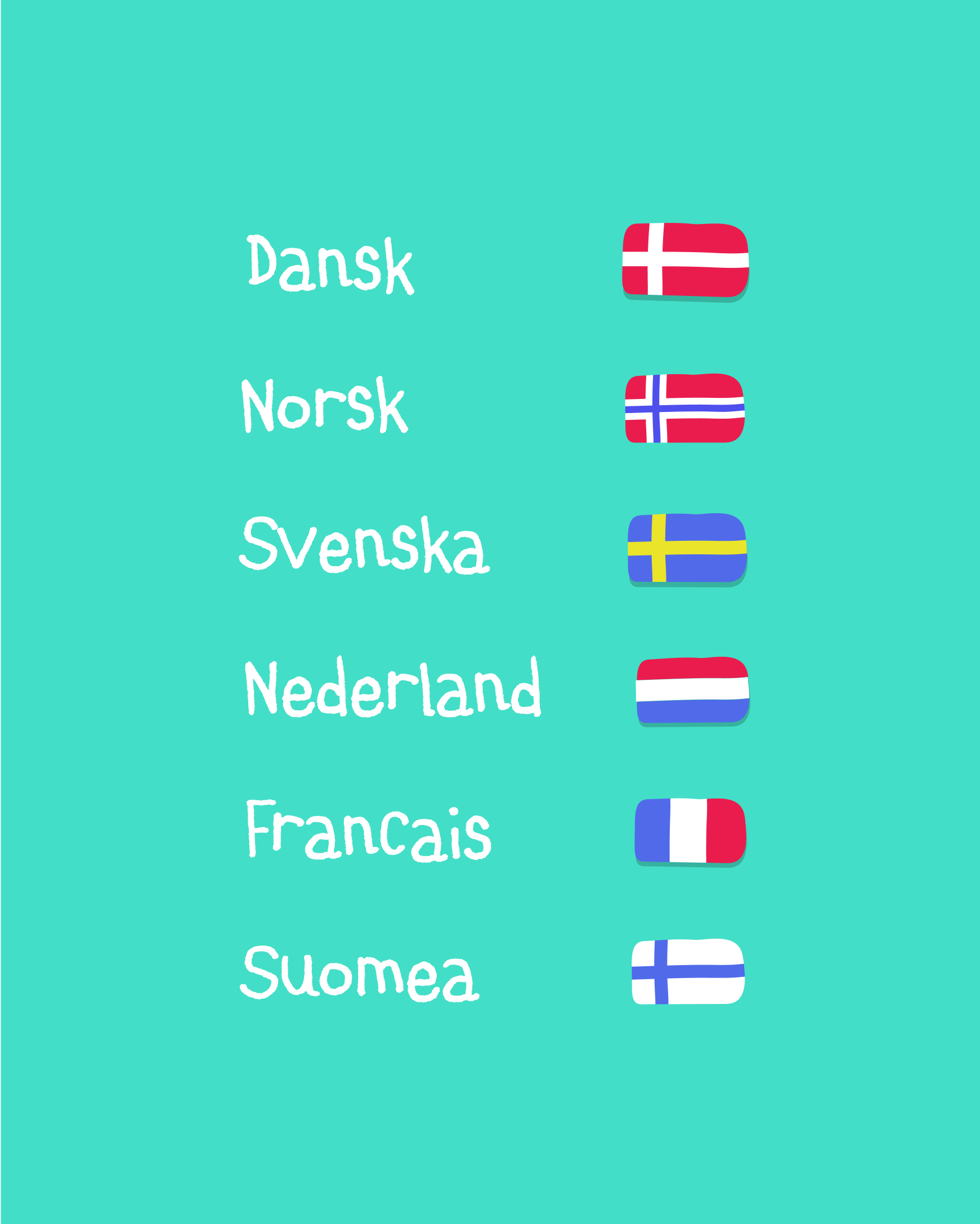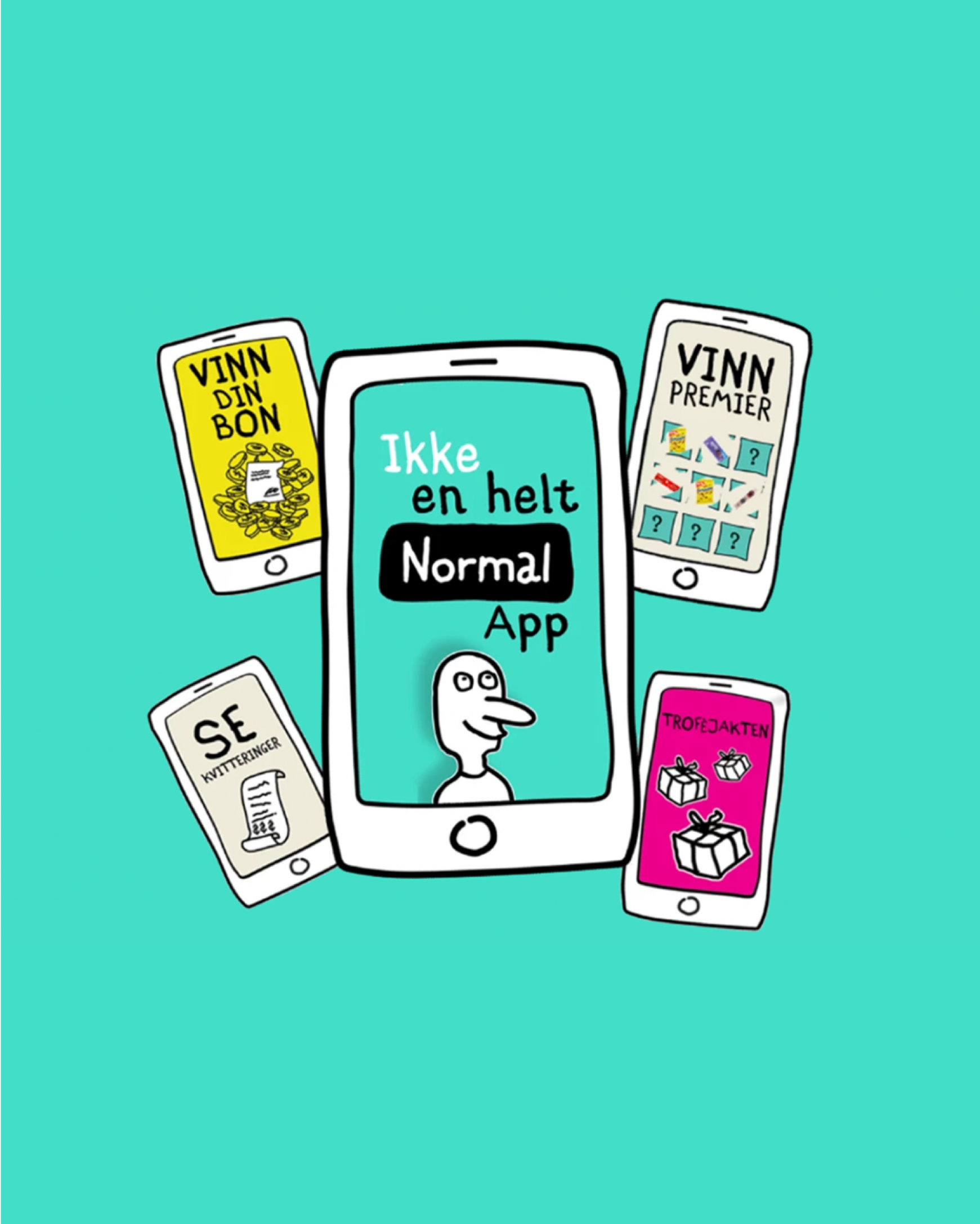 The Challenge
As part of NORMAL's growth ambitions, they found themselves in a situation where they were looking for ways to get more loyal customers and drive more traffic to their physical stores. However, as a typical brick-and-mortar company, customer data was not an item lying on a shelf, ready to be put in their shopping basket. Their data insights consisted purely of transactional data which weakened the strategic initiatives they were able to go to market with to gain more loyal customers.
So, knowledge and insightful data about their customers was crucial for NORMAL to get. They were looking to get a platform that would set a new standard for loyalty clubs in the Nordics, acting as their customers' preferred tool to get inspiration, read about products, make purchases and in general service themselves. In return for this service they would acquire vital data about their customers in order to strengthen their growth strategy.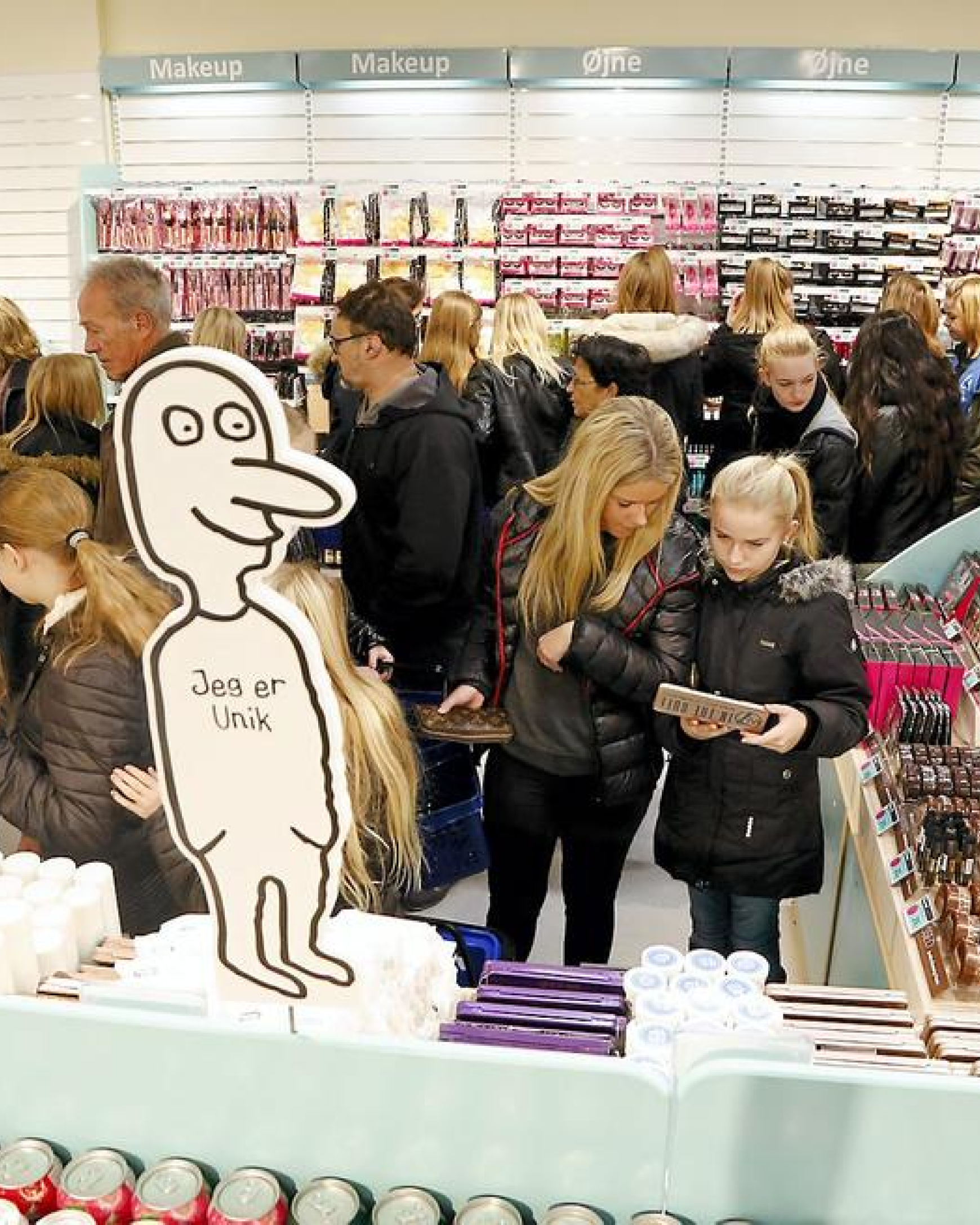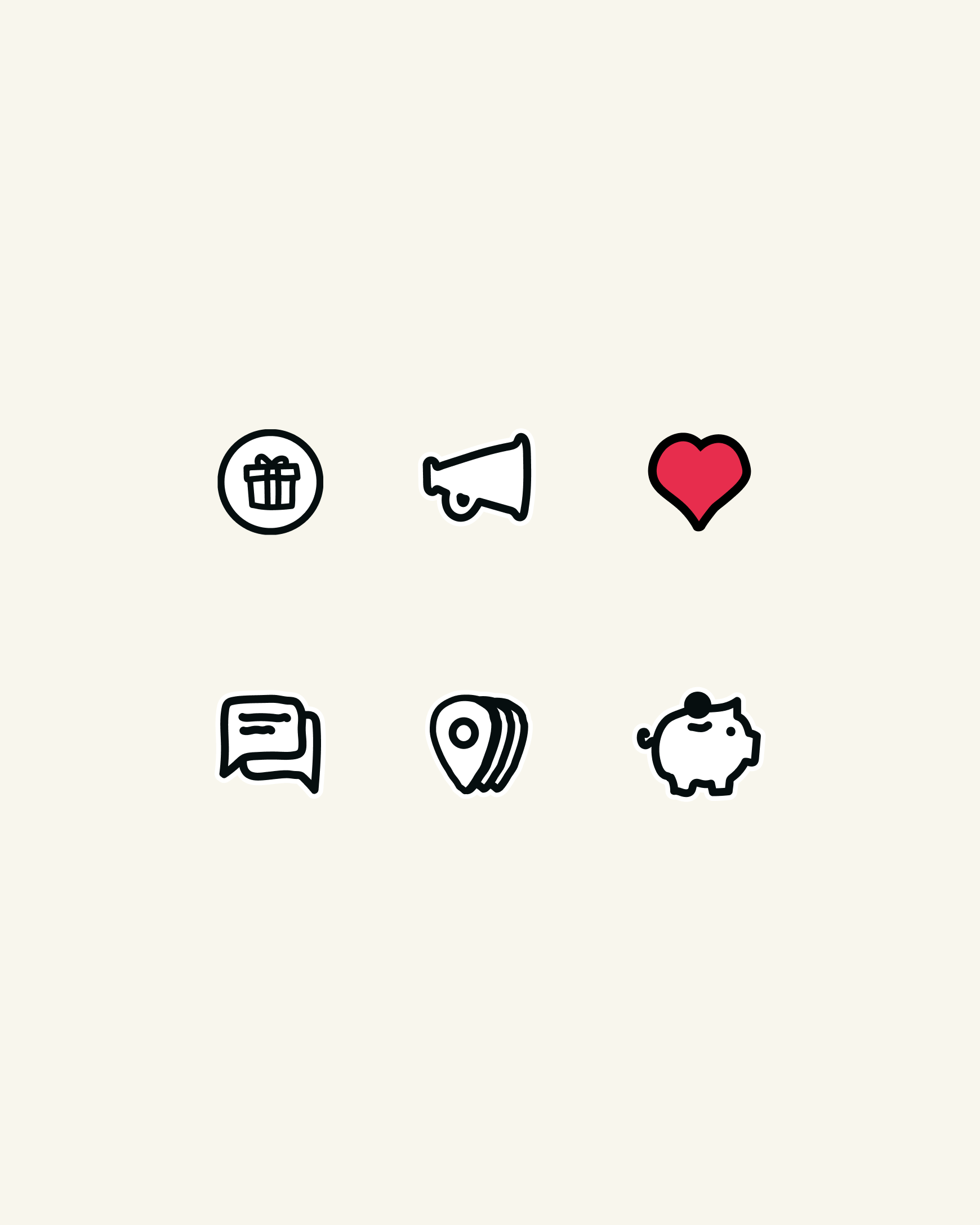 The Solution
The idea behind the concept "Something-for-something" is of a transactional nature by which customers of NORMAL will provide the company with data about themselves and in return, NORMAL offers entertainment, games, give-aways and news via the new platform. This is a win-win concept where both parties set to gain something from one another. The result is an interactive and engaging app with loyalty levers.
Approach
We initiated the project with an analysis- and insights phase where we conducted research with NORMAL through a series of interviews and observations. It became evident that in order to create a platform for loyalty to flourish in a NORMAL universe, we would have to create unnormal, fun and engaging engagement.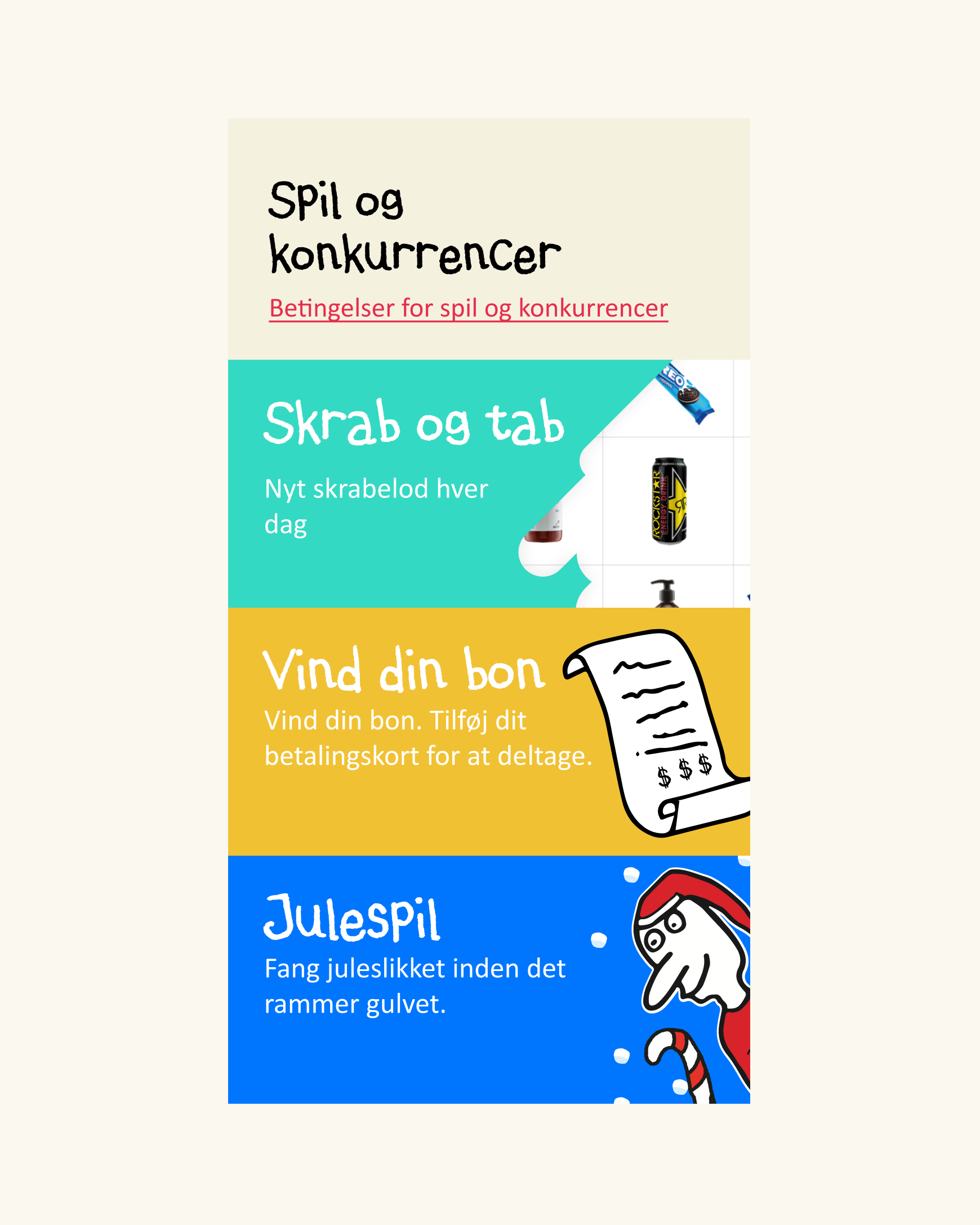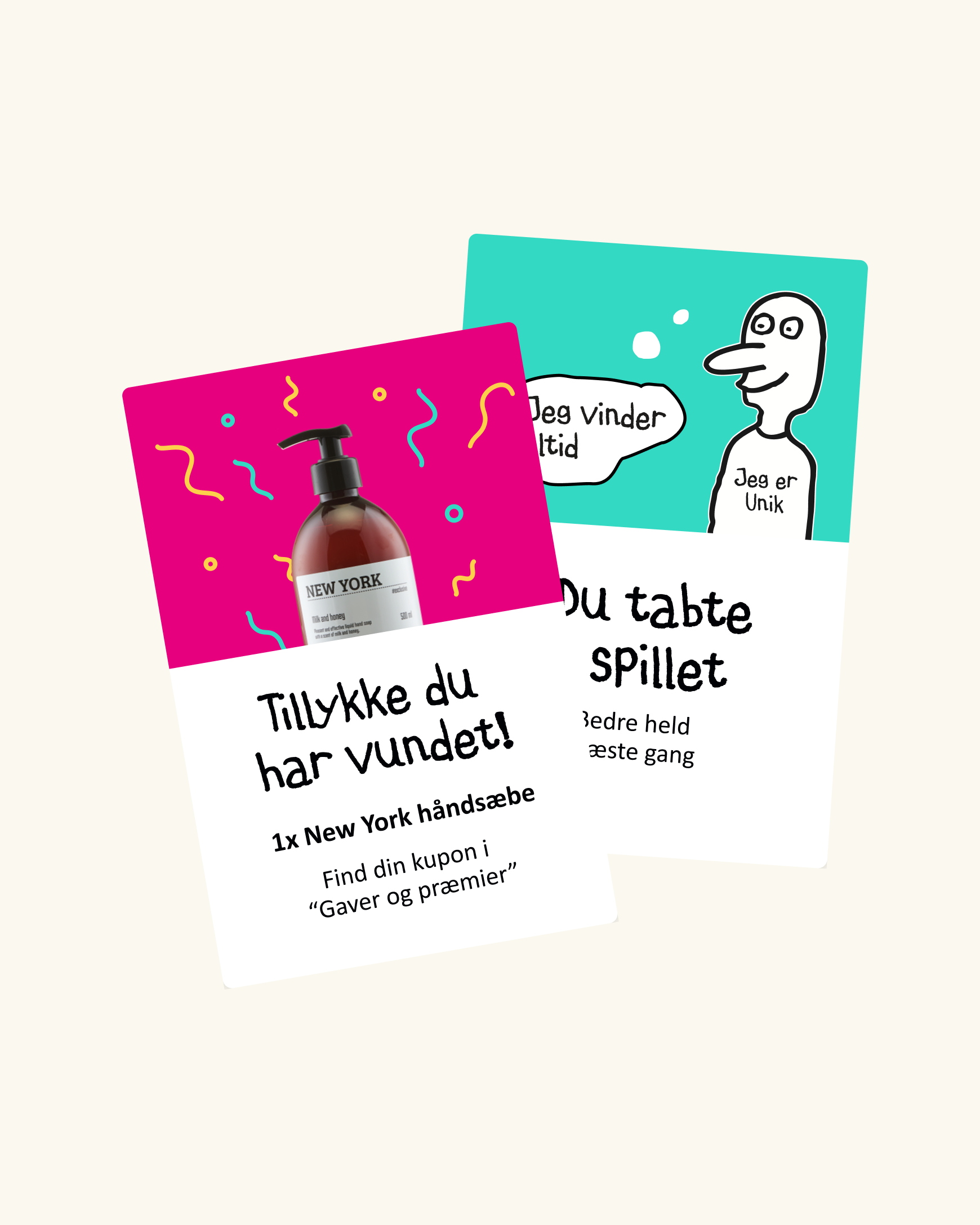 The App
NORMAL has a distinct tone-of-voice in their communication through their various channels and a unique brand identity which is far from normal despite their name. That sort of playful irony is a key attribute of NORMAL's identity and thus we have made sure the design and language of the app pay attention to this.
The key functionality of the app is gamification. We have developed several unique and fun games which can easily be skinned to certain situational customer scenarios - for example holidays, celebrations or supplier branded games. The users can enter competitions and win prizes they can convert in the physical stores.
If users add their credit card information they will gain access to their receipts and based on their previous purchases, they can earn certain trophies, which again, can trigger give-aways. The app is a fun ecosystem of quid pro quo.
The solution is a native app build for iOS and Android and uses Storebox by Nets for handling receipts and Agillic for Marketing Automation.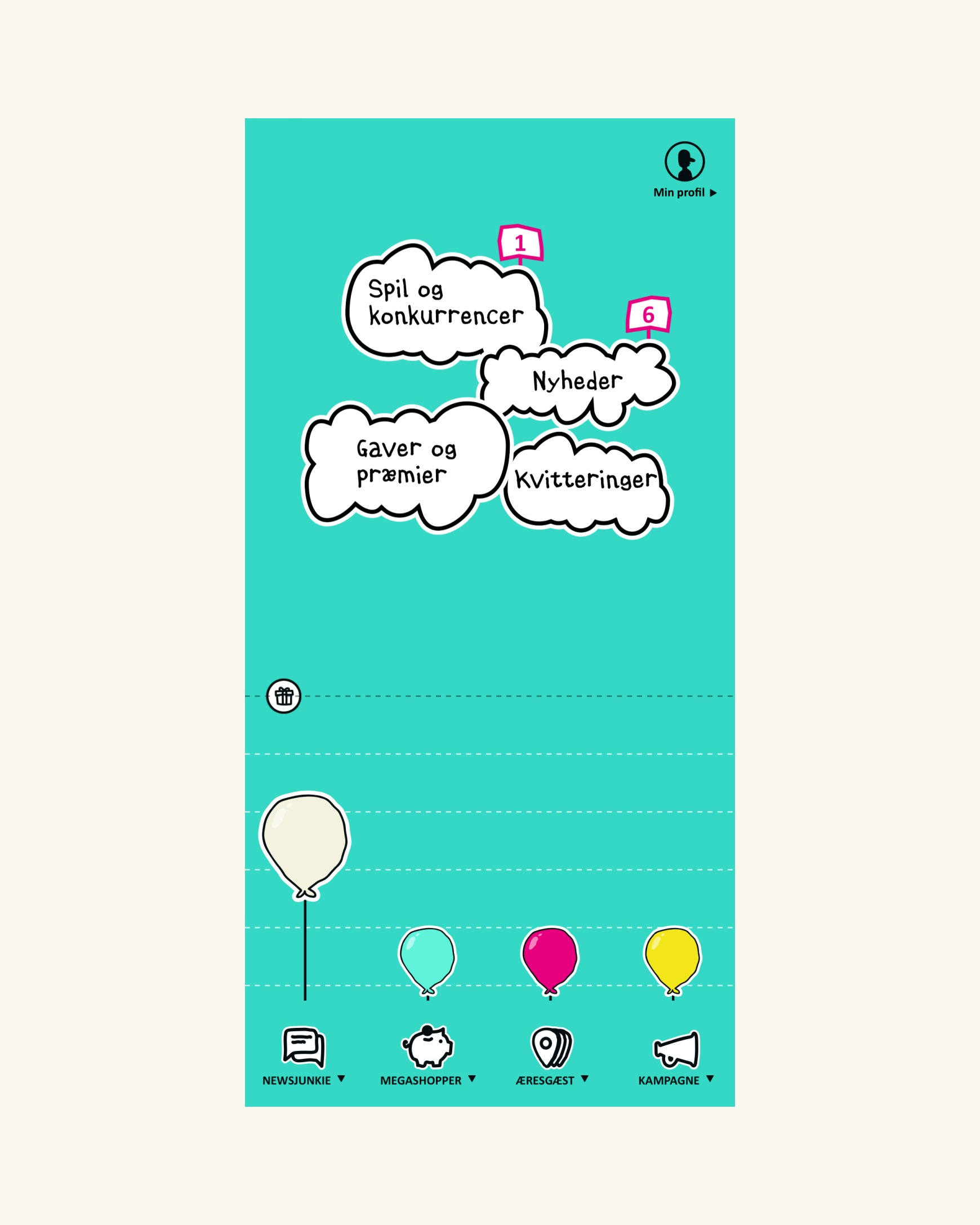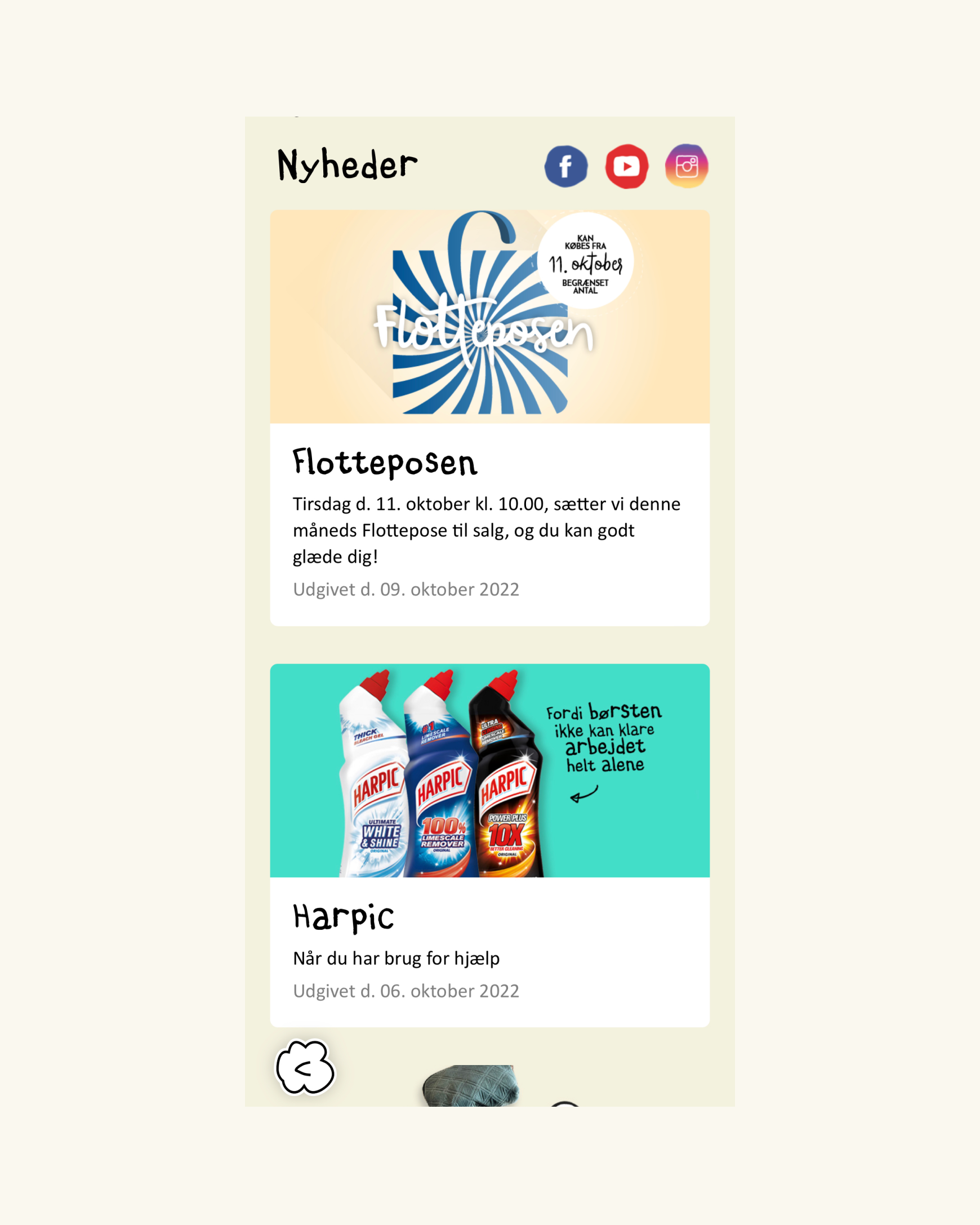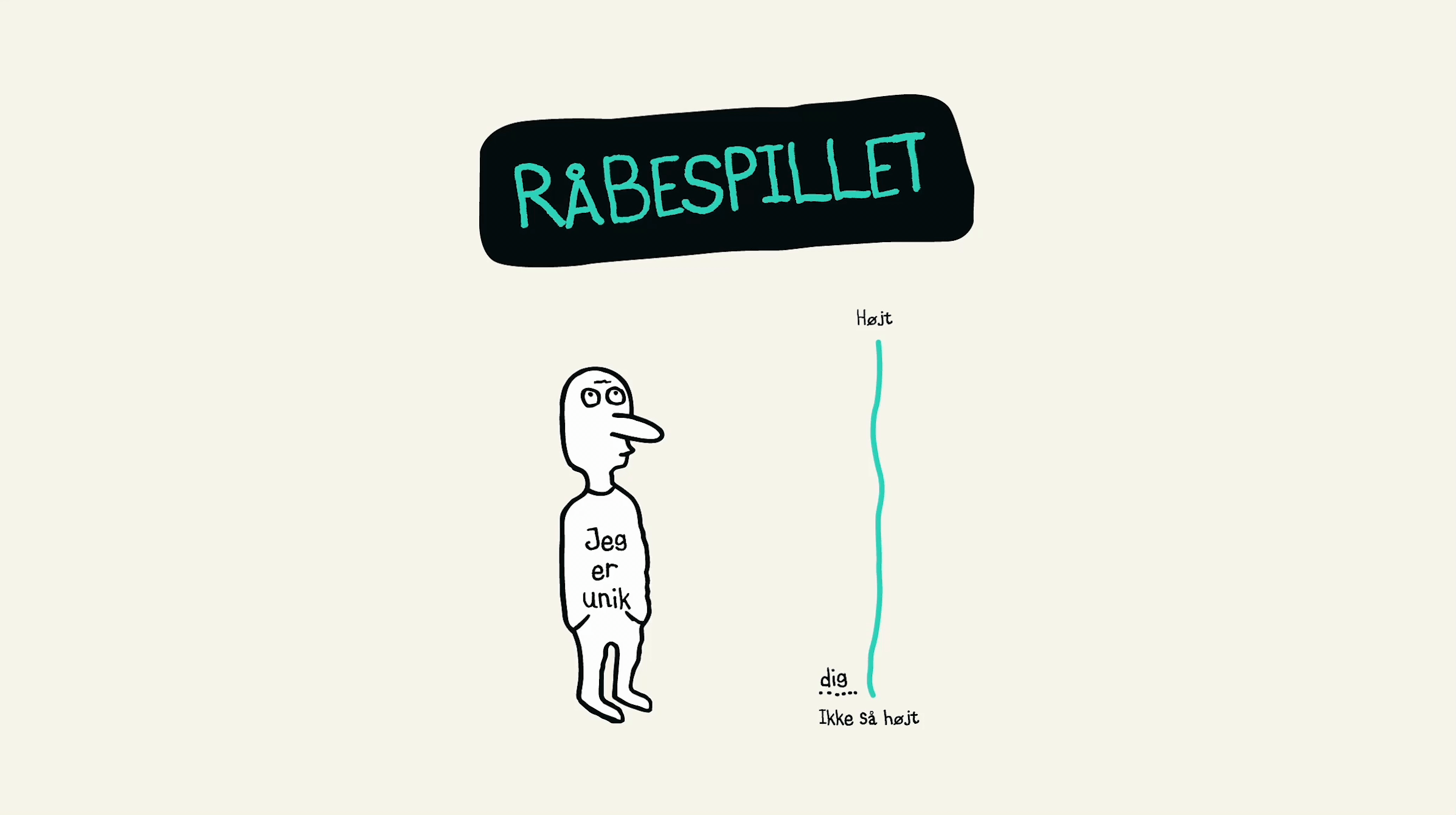 The Results

The app has now been released in 6 countries (Denmark, Norway, Sweden, Finland, Netherlands and France), and more will come as Normal aims to conquer new territories.
So far, we are seeing more than 150K active users on a monthly basis, more than 5 mio played games and a whopping 80% of returning users.
Under the "Entertainment" category in App Store the app holds a consistent 16th place in Denmark, competing with some of the major brands like HBO, TikTok, Disney+ and Netflix. The app has an 4,5 star-rating with more than 16.000 ratings received.
Go ahead and have some fun engagement in NORMAL's app.